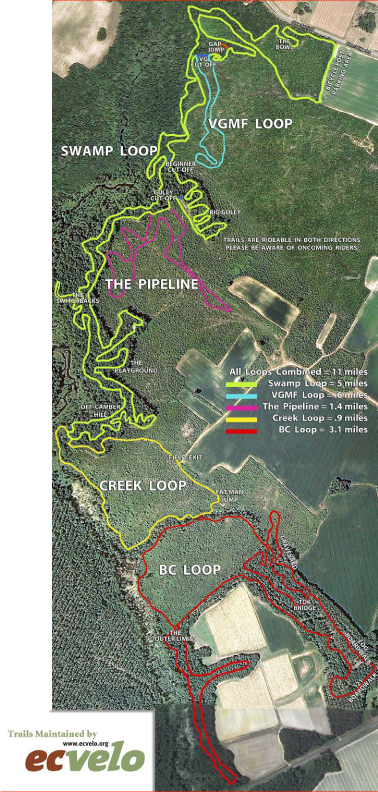 Race #5 is almost here. Once again it looks like great weather and a great trail. Forecast is for 78 and 0% chance of rain. The race will be run "field first" (clockwise) which is reverse from the first CCORS race at the Bicycle Post Trails.  The laps will include all of the trail loops minus the field loops resulting in ~9mi laps.  Category lap totals will be:
Expert = 3 laps (27 miles)
Sport = 2 laps (18 miles)
Beginner & Women = 1+ laps (~12 miles total)
Youth and First Timers = 1 lap (9 miles)
Remember you need to finish 5 races to be eligible for an overall series award…if you have raced the first 4 races you can be qualified after Sunday…then you can start earning bonus points for the last 2 races.
BTW…this is my favorite course we race at the Bicycle Post trail so I'm looking forward to the BC loop with the Graveyard, Outer Limits and Log Boardwalk. This is a great trail for a race! Come out and experience all 9 miles of trail. Check it out at:
See you at the starting line.
Barry.