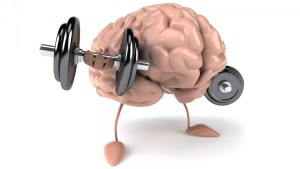 If you race or have ever been on a ride that has brought you to the outer limits of exhaustion you have experienced what I like to call- "a vision quest". This dark place is where you find out that you have more in the tank than you thought and the will to finish surmounts the searing pain in your legs as you turn the cranks over and over one revolution at a time. This dark place is where we think of everything and anything to get our minds off of the moment and push through. But what if you are reading this and you are thinking, "I've never been that deep before or had to push that hard".
This dark place doesn't just apply to racing it can be getting lost on unfamiliar trails and having to go longer than you thought just to get back to your car or even overcoming the stressful moment of asking your boss for a raise. Having a powerful image to call upon that is motivating and pushes you is one of the most powerful tools in your arsenal as a rider let alone a human. If you have never been there before I encourage you to go on a vision quest this can be as simple as going to your local trail and pushing yourself to see how fast you can go or how long you can go. When it gets hard, because it will, the quest begins. Think of what drives you, your goals, your family, music, could be anything! This could be as simple as completing three laps at your local course when you have never done more than one to pushing your personal record on a one lap time trial effort to marching in your bosses office with a list of why you deserve that raise!
Mental training is often overlooked but is immensely valuable and applicable to more than just athletic goals. You can apply it to work, family, and life in general. There is power in envisioning your desired outcome in any situation. If you are a creature of comfort but desire to get to that next level you are going to have to break the routine. After all doing the same thing and expecting different results is the definition of insanity! Part of what I work on with athletes I coach is helping them visualize what they need to do before actually doing it. This can be as a simple as explaining a workout in depth to helping them visually layout a race day routine. Having a plan can relieve mental energy demands so that you can focus on getting back to visualizing your desired outcome for the day! If you can visualize yourself achieving something and meditate on that you will start aligning yourself and setting precedence on achieving the desired outcome. Summon your spirit animal!!!