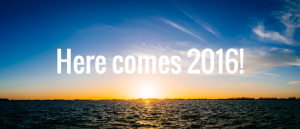 Hello and welcome to 2016 racers! Its with some great excitement that I remind you that we are less than 2 weeks away from the first race of the 2016 CCORS season at the Brown's Creek trails in Elizabethtown! This is just a quick update to let folks know everything that is going on for 2016. So enough waiting, lets get to it!
First things first! Race #1 takes place at the Brown's Creek Trails on Jan 24th. Registration will open at 11am, kids will race at 12 and all the adults will begin their races at 1pm. Trail locations are HERE if you need to find your way to any of our race locations for 2016. For those of you who havn't had the privilege of riding at Brown's Creek since last season, or at all, you are in for a treat! Cape Fear SORBA has created a 6+ mile roller coaster with tough climbs and some rolling downhills. Its a well balanced course and a great way to start the race season!
Next, let me welcome our sponsors for 2016! Without their tremendous support we wouldn't be able to do what we do, so make sure you support those who support CCORS!
Next, are you someone who would want a new set of wheels? Especially if they are NC made, high quality, and all sorts of amazing? Of course you are! Thanks to Industry Nine, a new sponsor for 2016, we are giving everyone that races a chance to get themselves a set! I9 has hooked us up with a set of their much talked about Trail S wheels, and someone out there is going to win them! Here is how its going to work, for each race you enter you will get 1 entry to win the wheels. So race all 7 events, get 7 entries! In addition, you can buy even more entries for $5 per ticket. You must be 18+ years old to enter. All proceeds will go towards making the race series more awesome.
Lastly, I want to say thank you to everyone who comes out for each of our races. You are the reason we do what we do each and every year. We want to make sure we put on the best series we can year in and year out. So here is to an awesome 2016 race season, lets make it a memorable one!!